Holiness Tabernacle outreach church of the nazarene
Whether you are brand new to Christianity or someone who's searching for a new church home, you are welcome to come worship with us! We have been praying and preparing for your much-anticipated arrival.
​
If you want to experience God's best for your life, visit us, come expecting with an open heart, and join the family!
Please note that Communion is every 1st Sunday unless otherwise specified.
​
Family Sunday is every 5th Sunday.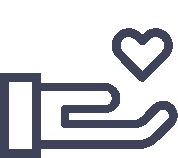 "Whoever is generous to the poor lends to the lord, and he will repay him for his deed."
Subscribe to our emailing list today! Get updates, special invites to private streaming events, and more. Subscribe today!